'Puntero' Designer Table Clock From Nomon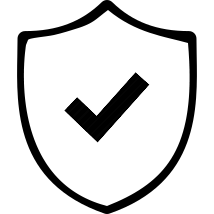 5 Year warranty on this product. Know More
₹46,578.00
(Inclusive of 18% GST)
'Puntero' Designer Table Clock From Nomon
material
Natural Walnut Wood & Chromed Steel
₹46,578.00
(Inclusive of 18% GST)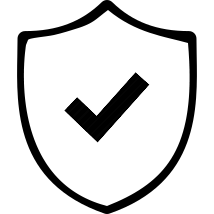 Puntero N is a beautiful table clock brought to you from Nomon, Spain, a world leader in indoor clocks. Nomon specializes in creating visually stunning pieces where the clock ceases to be a mere accessory and becomes an integral part of your surrounding, accentuating the walls of your home, office and  lobbies & reception areas.
Product Description
| | | |
| --- | --- | --- |
| Product Name | – | Clock |
| Series | – | Nomon |
| Product Code | – | Puntero N |
| Color | – | Walnut and Steel |
| Usage | – | A great choice for your work cabin and for your home. |
| Components | – | Case, Arms and Mechanism |
| Construction | – | Case – Chrome Steel, Hour Arm – Natural Walnut Wood, Minute Arm – Natural Walnut Wood S Base – Natural Walnut Wood and Chromed Steel, Mechanism – German UTS |
| Description | – | "Whatever material, as unusual as it may appear to be, has the possibility to look exquisite if it is treated with criteria and objectivity at the moment the piece is produced", says Jose Maria Reina, the designer of this beautiful clock. He defines his clocks as items of furniture that mark time, capable of measuring the rhythm of their existence. Handmade in Barcelona, Spain. Cris is a design which is emotive with a strong impact. The clock box is in chromed steel with hands in natural walnut and the circle in steel. The clock has a quartz UTS – German mechanism. |
Delivery And Installation At Your Location
In order to provide superior customer experience it is a constant and ongoing endeavor on our part to deliver and install at your location anywhere in India. Our dedicated installation teams are strategically stationed in various cities to cover all possible locations across India to provide seamless delivery and fit out.
Packing, Shipment And Assembly
All our products are carefully inspected, meticulously packed, wooden crated and shipped in easy-to-install knocked down condition. They are shipped through our specialized logistics partners and door delivered at your site. Our local installation team takes over once the consignment is delivered and carries out unpacking and installation as per your requirement and hands over the products to you in mint condition.
Estimated Delivery Time
Your order is processed immediately upon completion of the online transaction and shipped within the time frame mentioned for each product. The actual delivery, depending on your location, quantity of order and the type of item being shipped, may take 2-7 days. Generally the deliveries are much faster for smaller items which can be shipped through our network of courier services. On an average you can expect your deliveries well within the time frame mentioned.
Shipping Charges
Furniture in general is bulky and heavy and it requires elaborate packing, specialized transportation & handling and expert installation. But we do all this at no extra cost to provide you with a seamless, hassle free experience. We consider the transaction complete only when we have delivered, unpacked and installed the products at your site in a spotless condition and to your satisfaction.
In general returns are not allowed. However returns are accepted for the reasons mentioned below.
Product is received in a damaged condition.
Product is found to have a manufacturing defect.
Product is different from the one you ordered.
In order for us to process the return we also require that the following terms and conditions are complied with.
We are to be notified immediately upon delivery or upon installation of the product ordered.
The product should be unpacked and installed by Boss's Cabin authorized persons only. Return or replacement will not be allowed if the packing is self-opened and product is self-installed unless agreed by us.
The product should not be used while your claim is verified and processed for return or replacement.
An immediate replacement will be provided. If replacement is not avilable full refund will be initiated and refund made within 7 working days.
The original packing should be preserved so that the product can be packed and picked up by us.
If for some reason reverse pick up facility is not available at your location we may ask you to ship the product to us in its original packing.
The return is subject to verification and checks by Boss's Cabin in order to determine the legitimacy of the complaint. If the complaint is not legitimate the product cannot be returned.
Orders once placed can be cancelled provided the cancellation is done within 24 hours of the order placement. A transaction fee of 2.5% will be deducted and refund will be initiated for the balance amount immediately and will reflect in your account within 7-10 business days.