'E-Half' Linear Workstation With Raceway
'E-Half' Linear Workstation With Raceway
View Catalog
size
Customized to your floor plan.
Per Seat Price
27000 Onwards (Call us with your requirement for a precise quote)
Delivery - 8-10 Weeks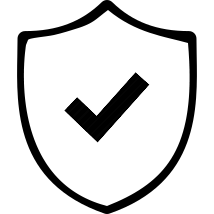 A smartly designed modern workstation series with an inbuilt wire management raceway system. The desktop raceways take care of all your networking needs while leaving your work area clutter free. The table top is designed to slide forward so that you can connect your devices on the sockets hidden underneath while the wires are pulled through the hollow legs. The frosted acrylic screen enhances the stylish looks of the desking system. Call us with your requirement and floor plan to get a quote.
Free Shipping
Delivered at Your Doorstep at No Extra Cost
All India delivery
Delivery & Installation Network Across India
professional installation
Unpacked and Assembled at Your Site by Our Team of Technicians
Professional Installation